Day 1 :
Keynote Forum
Lions Club of Hyderabad Sadhuram Eye Hospital, India

Biography:
Annavajjhala Venkatachalam is a Senior Consultant, Ophthalmic Surgeon and a Post-Graduate Teacher in Ophthalmology. He has completed his Master of Surgery in Ophthalmology from Gujarat University 30 years back and his fellowship in Cataract and Anterior Segment Surgeries from Aravind Eye Hospital, Madurai. He is a Senior Cataract Surgeon in Hyderabad for the last 30 years having performed nearly 50,000 + cataract surgeries. At present, he is Consultant and Chief Technical Advisor Lions Club of Hyderabad, Sadhuram Eye Hospital and Director of Hyderabad Eye Hospital.
Abstract:
Intra-operative Floppy Iris Syndrome (IFIS) is a nightmare for cataract surgeons all-around the world. The surgeon has to anticipate the complication and try to manage this unusual complication. In this paper, we will be discussing the different causes that lead to Intra Operative Floppy Iris Syndrome (IFIS) like systemic usage of alpha-I blockers, local pilocarpine eye drops etc., and intra-operative symptoms, signs and various ways of managing this complcation.
Keynote Forum
Boston University School of Medicine, USA
Biography:
Babak Eliassi-Rad completed his medical degree at University of Wisconsin-Madison, the ophthalmology residency at Greater Baltimore Medical Center in Baltimore, Maryland, and glaucoma fellowship at Kresge Eye Institute in Detroitm, Michigan. He Currently is the director of glaucoma service at Boston University School of Medicine, Department of Ophthalmology. He has published 11 peer-reviewed papers in reputed journals and is on the editorial board of Eyewiki and a reviewer for Journal of Glaucoma.
Abstract:
Glaucoma is one of leading causes of irreversible loss of vision and blindness worldwide. Glaucoma treatment is by lowering the intraocular pressure (IOP). This involves using medications, laser, or surgery. Glaucoma filtration surgery (trabeculectomy and/or glaucoma drainage implants) is the mainstay of surgical procedures for glaucoma. While effective in lowering the IOP, both procedures are associated with possible vision threatening complications. Therefore extensive research has been done to develop procedures that reduce IOP effectively and are safe. Microinvasive glaucoma surgery (MIGS) has emerged for the treatment of open-angle glaucoma (primary or secondary). MIGS is performed via an ab-interno approach, with minimal tissue disruption, therefore a more favorable risk profile, and faster recovery compared to conventional glaucoma surgery. It is usually combined with cataract surgery and performed in patients with mild to moderate glaucoma. The current MIGS devices lower IOP by different mechanisms. These include: Increasing conventional trabecular meshwork outflow via Schlemm's Canal Device: Trabecular micro-bypass shunt (iStent, Glaukos, Laguna Hills, CA, USA), Hydrus micro-stent (Ivantus, Irvine, CA, USA), or ab-interno trabeculotomy: Trabectome (NeoMedix, Tustin, CA, USA), GATT (Gonioscopy-Assisted Transluminal Traculomotomy), Kahook Dual Blade (New World Medical, Rancho Cucamonga, CA, USA), Trab 360 (Sight Sciences, Menlo Park, CA, USA), and ABiC (ab-interno canaloplasty), (Ellex, Adelaide, Australia), Supraciliary microstenting: CyPass Micro-Stent (Alcon, Fort Worth, TX, USA), and iStent Supra (Glaukos, Laguna Hills, CA, USA). Use of subconjunctival space: Xen Gel Stent (Allergan, Irvine, CA, USA) and InnFocus MicroShunt (Santen, Miami, FL, USA).
Keynote Forum
University of Washington School of Medicine, USA
Time : 10:30-11:15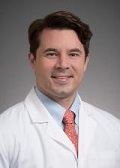 Biography:
Dr. Christopher. B. Chambers earned his bachelor of science at the University of Notre Dame. He went to medical school at The Ohio State University before completing his residency at the Kresge Eye Institute where he served as chief resident. Following residency Dr. Chambers completed an American Society of Ophthalmic Plastic and Reconstructive Surgery (ASOPRS) fellowship at the University of Pennsylvania and the Children's Hospital of Philadelphia. Dr. Chambers was the associate residency director while on staff at Northwestern University for four years. Dr. Chambers is the ASOPRS fellowship director and associate residency director at the University of Washington Department of Ophthalmology. Dr. Chambers has won medical student teaching awards and served as a team physician for the NHL Chicago Blackhawks. Dr. Chambers is active in national and local leadership and is the Chair of the YASOPRS committee as well a member of the ASOPRS education committee.
Abstract:
This talk will review the relevant anatomy and techniques needed for facial rejuvenation with dermal fillers and chemodenervation. The talk will cover the types of products available and the advantages of each. The talk will cover placement, concentration and types of products needed for facial contouring. The talk will include before and after photos as well as images showing injection sites. The audience will learn the basics of facial rejuvenation as well as techniques to provide chemical brow lifts, eyelid fissure symmetry and reduce a gummy or asymmetric smile.